Best Lead Generation Services in Delhi
A lead can be defined as a person who is interested in any particular product of a company irrespective of the policies, shape or size of the product. Lead is generally discussed or first discussed by the organization side with the user instead of a random call from someone.
For example let's consider you took an online poll to get information about how to take care of your electronic items like computer or laptop. Most probably in a day or two you will automatically receive a random email from an electronic company which created the poll to help you in guiding the correct way to take care of your items. This process is less interrupting as compared to random calls out of nowhere without having any knowledge about your query and requirements. This process is known as a Lead.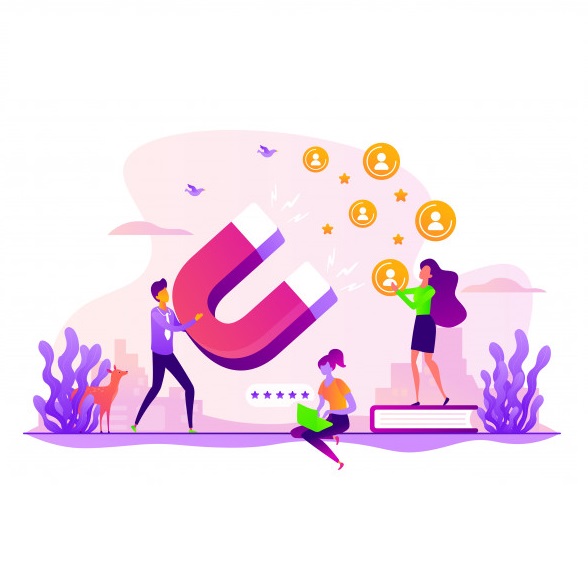 Leads cover a vast part of the market which the audience needs to follow when they change from a visitor to a proper customer. When we discuss leads we need to differ them on different basis and what stage they are in.
Marketing Lead
These are the type of contacts who once have been connected with the efforts of your team but are not ready to receive any call yet
Sales Lead
These are the contacts who are expected to take some actions which indicate their interest in becoming a regular customer. We can consider the replying to questions and answers of any site as an indication of interest in the company's product.
Product Lead
These are those customers who have already once used your product and are thinking of becoming a regular or paying customer of your company. This service is generally available for those companies who give a trial version of their product to the audience for some amount of time and provide an option to buy the full product. A perfect example for product lead can be different types of softwares created for computers or mobile phones.
Service Lead
These are those contacts who are indicating in becoming a proper paying customer. A perfect example of service lead can be any customer who contacts to upgrade his product subscription at the current time and the service representative act would upgrade his subscription accordingly.
What do you mean by Lead Generation?
It can be described as the process of grabbing the attention of an unknown audience and converting them into someone who has keen interest in your product. We can consider blogs, events, contents or applications as an example of lead generation. These strategies or plans generally help in attracting the almost confirmed audience and pave the correct path towards your company. It's just a step of gaining the confidence of the audience and making them trust your own product in the current time
Need for Lead Generation Techniques
Whenever the audience starts interacting with you by indicating interest in your product or your company, the path we need to build from stranger to customer becomes much easier to understand. Lead generation generally occurs when you have a confirmed customer who is ready to buy your product. This is also known as Sales Lead.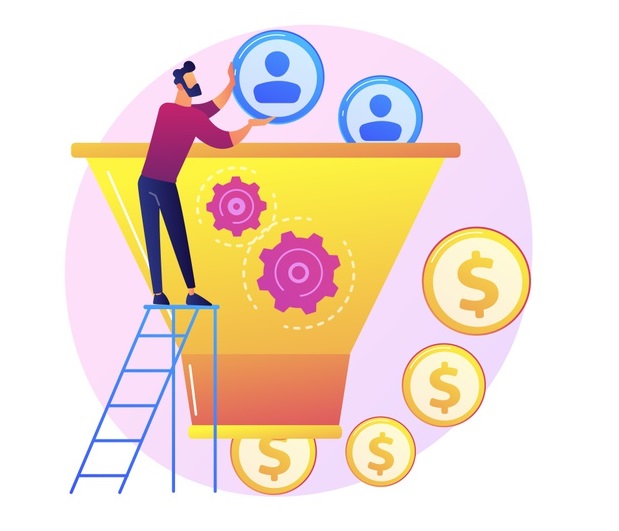 When we have understood what importance lead generation plays in the market, we can discuss about the procedure or steps that the companies take to work their way out in this process:
The very first step is to gain the attention of the audience through any means. The basic examples for this are your channels, website, blogs, pages, polls, mails etc.

The customer then visits your site with any image, notification or any pop up which guides him to take a particular action.

The action takes your customer to a particular landing page, which is a type of web page and is responsible for attaining the necessary information. It provides them a particular bonus in any form to keep them interested

A form is being presented to the customer in exchange for the offer and thus you will have a new lead whenever the customer will fill that form.
Marketing for Lead Generation
You need to understand the basic concepts of marketing for generating the leads which will help you in driving more traffic towards your page. Some of the channels that can be used in lead generation marketing are:
Creativity
Creative and unique content has always been the most basic and trending method to attract an audience towards your page. You can create any type of content which can give information to the users. You can also include your click through ads or CTA's anywhere in the screen you feel the most appropriate. The more you are able to express your ideas with your content, the more the audience will be attracted towards your product or company at that time.
Mails
Mailing is a great method to contact a large group of audience at a single time. It helps them in getting aware about your brand and policies. Since they have already used your product before it will be easier to contact them for further interests. However emails can sometimes be a bit disarranged, so always prefer to use catchy designs to grasp their attention instantaneously.
Advertisements
We all know that advertisements are one of the best ways to attract the attention of the users in an efficient way. It is cheaper and better in quality. You have to make sure that your advertisements appropriately explain your brand and the steps you will take for the customers success.
Blogging
The best thing about blogging is that it helps you in describing your product and company in a thorough manner. If you believe in representing your product in a small video, writing a blog alongside with him will help you in improving the metrics of your blog and also help in increasing the traffic at your site. In the end it will also affect your click through ads and increase the leads.
Social Media
Currently almost every company prefers to advertise their product on different social media platforms because of the large amount of audience engagement and more conversion rate. Social media apps like Instagram, Facebook, LinkedIn or Twitter help in the promotion of your different social media posts and increase your click through ads for your company.
Referrals
Referral marketing can be a great aspect for lead generation in a totally different way. You need to increase the reach to more peoples, which will help in getting more leads in return. You need to pave the path for your users towards your page.
Generating leads is the main purpose of any salespeople or company to increase awareness about their company. But buying leads at a lot of times is a much easier concept as it takes less time and effort but it might cost you a bit more.
You need to understand that whenever you buy a lead, the customer doesn't know you and wasn't even interested in your product in the first place. Therefore the emails or advertisements he will receive from you will be inappropriate or unwanted for him. If the customer was never interested in your product then in the end you disturb them by continuously showing your services to them.
Always remember there is a high chance of your messages getting spam if the customers never accept to receive any type of notification from you, still you keep sending them. It will ultimately lead to the loss of lead and wastage of money. It will affect you IP image on the internet and effect you lead generating system.
Therefore it is always advised to prefer creating original leads than buying them, as they are more engaged, trustworthy and have a higher chance of getting converted into a potential customer.
Strategies for Lead Generation
You need to understand the basic concepts of marketing for generating the leads which will help you in driving more traffic towards your page. Some of the channels that can be used in lead generation marketing are:
Facebook
This social media platform has been one of the oldest ways for lead generation and is trending till now because of the huge amount of engagement on this. Facebook provides the metrics which support the companies to use paid advertisements to promote their product and it leads to a sudden rise in the profit of many businesses and increase in the leads. Facebook takes the privilege of sending any follower directly to your website, whoever visits it at that time.
LinkedIn
LinkedIn has been trending over the market for lead generation for over quite some time. It is increasing its demand in the market with its unique way of advertising any product. It generates an easy way to grasp the necessary information of the user whenever they click on any click through ads.
PPC
PPC refers to pay per click. Google works on this algorithm making it the biggest network for any lead generation campaign. It will increase the range and effect of your lead on the internet. But you also need to remember some aspects of PPC like keywords, costing, target audience etc.
Twitter
Twitter helps in generating leads with the help of leads and helps you in getting more leads without leaving any link. Twitter automatically grasps all the necessary information from the user which makes it easy for them to use it and easier for the companies to take more leads at a reasonable price.
Determining a Lead's Interest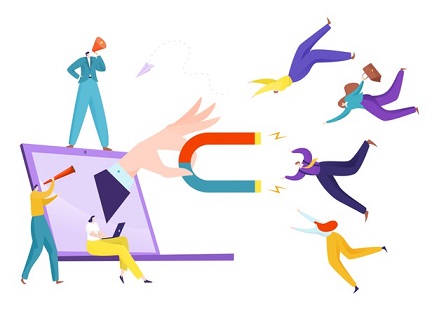 When a person fills any type of form on any website, it ultimately means he is willing to share any type of personal information with you because he wants to be a part of your organization. It shows their interest in the company and becoming a lead for the company's hiring team.
As compared to applications, a very less amount of audience is clear with the concept of online coupons and what is good enough for them. Maybe in exchange for a valuable coupon they will be able provide the necessary information for it to the company. Sometimes this information is not enough, but it can be considered a good start to maintain the customer's interest in the company.
Coupons generally attack a particular customer at a time, whereas a creative or unique attracts a group of targeted audience at a single time. So to properly understand the interest of any person in your business you have to collect the necessary information which is required to understand the interest of the person and whether they are the right choice or not for the company.
It is one of those methods to distinguish leads on the basis of quantity. In this technique the audience is rearranged in the form of numbers on the scale of the least interested to almost potential customers. The variation totally depends upon the company on how they want to distinguish them, but you have to remember that it needs to be accurate and everyone knows about them and acts according to it.
The maximum a lead score is, the more chance is it to become a sales lead in the latter stages of the marketing. They will be more preferred by the company for becoming a regular customer. You need to maintain and remember the score always along the path of your company because in the lead, these will ultimately lead to more lead generation for your company in the future.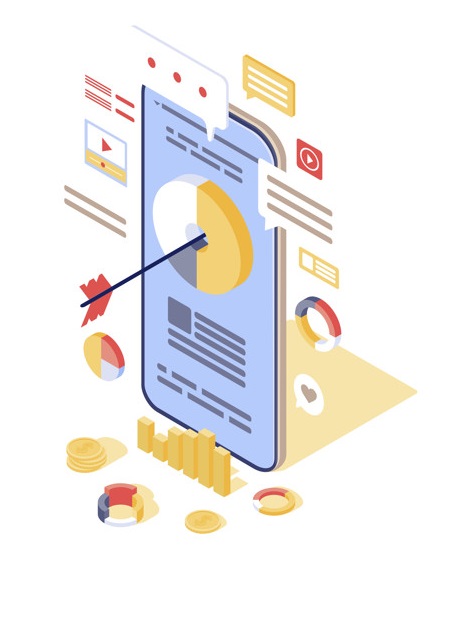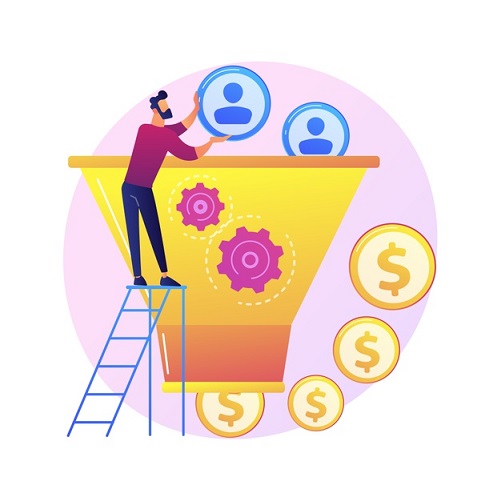 Tips for Generating Leads
There can be very useful leads which can help you in generating the right amount of leads which can later turn into potential customers:
Using the Right tools

Remaining flexible

The right use of Social Media Platforms

Involvement of Sales

Linking

The right relationship with the customer

Accurate offers
Climbax is one of the leading generation companies that truly aims for B2B organizations. We are always there to help in any type of consultation to improve the sales lead and the conversion rates for the company. Creating a creative and accurate marketing strategy helps in creating an environment to focus on a designed metric which works together with the business. We also aim on creating a managing committee to make sure that all the leads are properly getting converted into opportunities.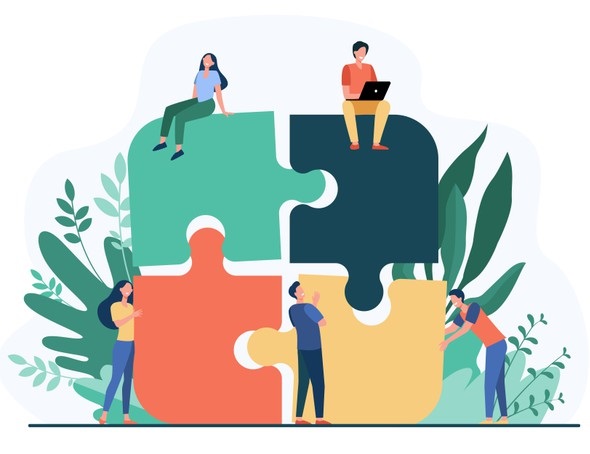 One of the best teams to work with! They pro-actively come up with creative and innovative solutions for the project.
Mr. Vaibhav Jain,
Customer